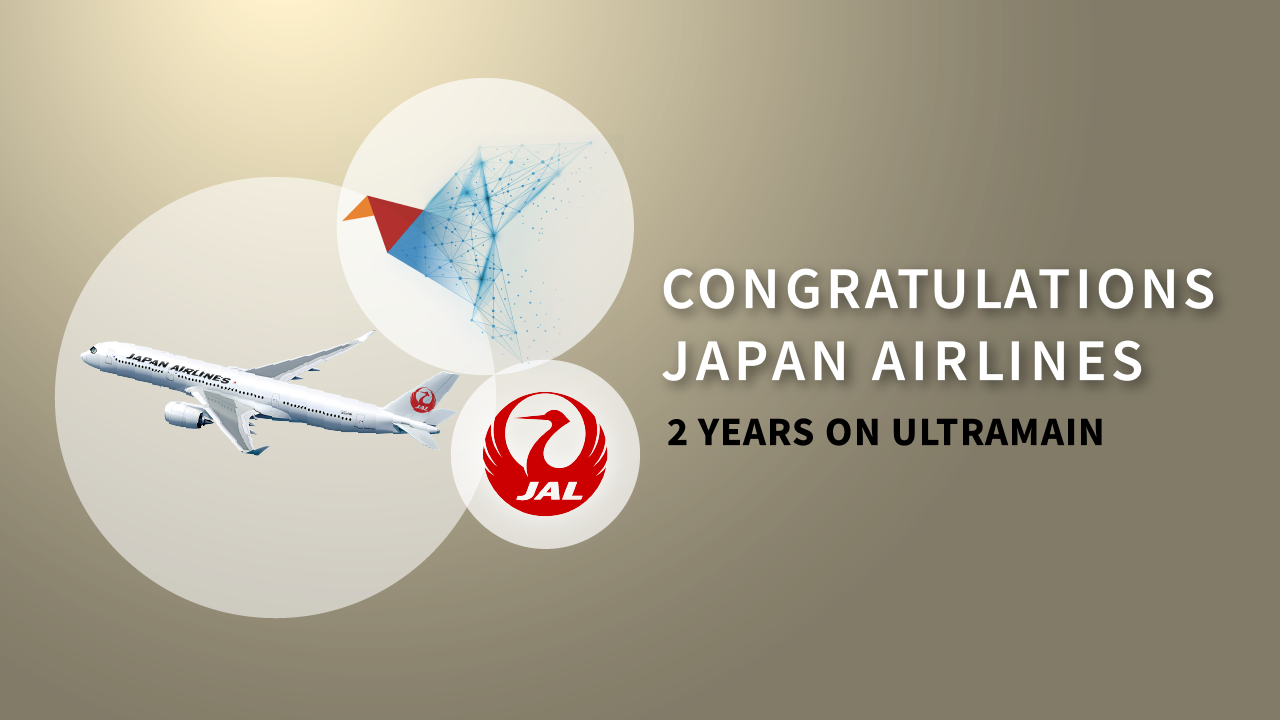 Ultramain Systems would like to take the opportunity to reflect on our partnership with Japan Airlines (JAL) and congratulate them on reaching two years of operational use of ULTRAMAIN Mobile Mechanic and ULTRAMAIN ELB for paperless line maintenance and electronic logbook.
Ultramain first began working with JAL as they embarked on their digital transformation journey in support of their first A350. With over a decade of experience in developing and implementing mobile applications, Ultramain was in a unique position to help JAL maximize the operational efficiencies they were seeking.
Japan Airlines first went live on ULTRAMAIN ELB Enterprise and ULTRAMAIN Mobile Mechanic  on their A350 fleet, and became the first airline to obtain Ops Approval from the Japan Civil Aviation Bureau (JCAB) for paperless system-of-record electronic logbook use. All subsequent A350's at Japan Airlines have enjoyed paperless operations.
Once the A350 project was complete, JAL turned their attention to their Boeing 737 fleet. Today, all JAL 737's are paperless as well. 
In the following case study, 'The Journey to perfection at JAL Engineering' Yuki Naki, Director of Planning, JAL Engineering shares the secrets of achieving 100% on time performance through mobility and paperless solutions.
Thank you, JAL, for trusting us to assist with your digital transformation journey. We look forward to your continued success.  
Japan Airlines (JAL) – JAL is the flag carrier airline of Japan, with headquarters in Shinagawa, Japan. JAL group operations include scheduled and unscheduled international and domestic passenger and cargo services to 220 destinations in 35 countries worldwide.
ULTRAMAIN ELB is the market leading electronic logbook software. It consists of tech log, cabin log, flight log and more. Our onboard software operates in the flight deck on installed EFB, notebooks, tablets and in the cabin on smart phones, tablets and IFE. The advanced design allows the software to operate offline as well as connected to ground systems.