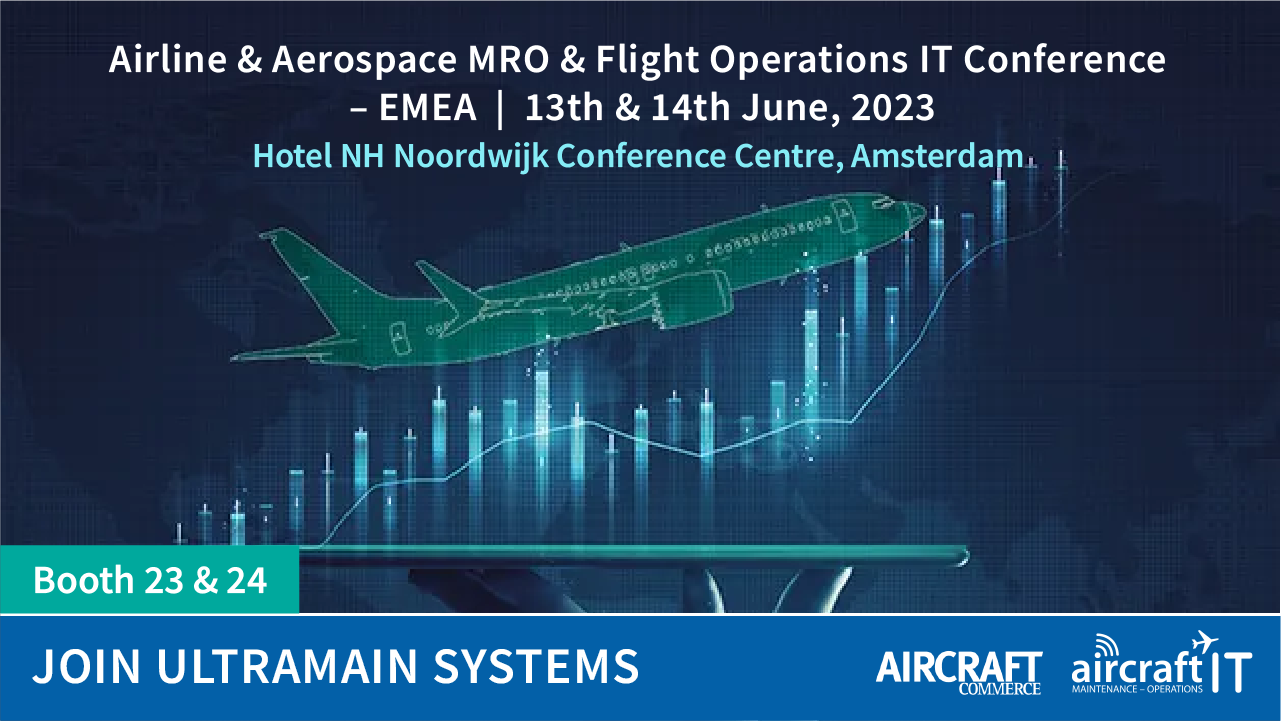 Ultramain Systems has attended another successful event, thanks to Aircraft Commerce. If you were unable to join us in Amsterdam June13th & 14th for the Airline & Aerospace MRO & Flight Operations IT Conference, we still want to hear from you!
Schedule a demo today to see the latest in ULTRAMAIN® v9 M&E/MRO and ELB software.
See for yourself how ULTRAMAIN can help you see your aircraft data FAST, ACCURATELY and in REAL-TIME. With our SIMPLE MOBILE PAPERLESS solutions, ULTRAMAIN will help your organization increase productivity and profitability. Don't miss the opportunity to see why major airlines and MROs are joining the Ultramain community.