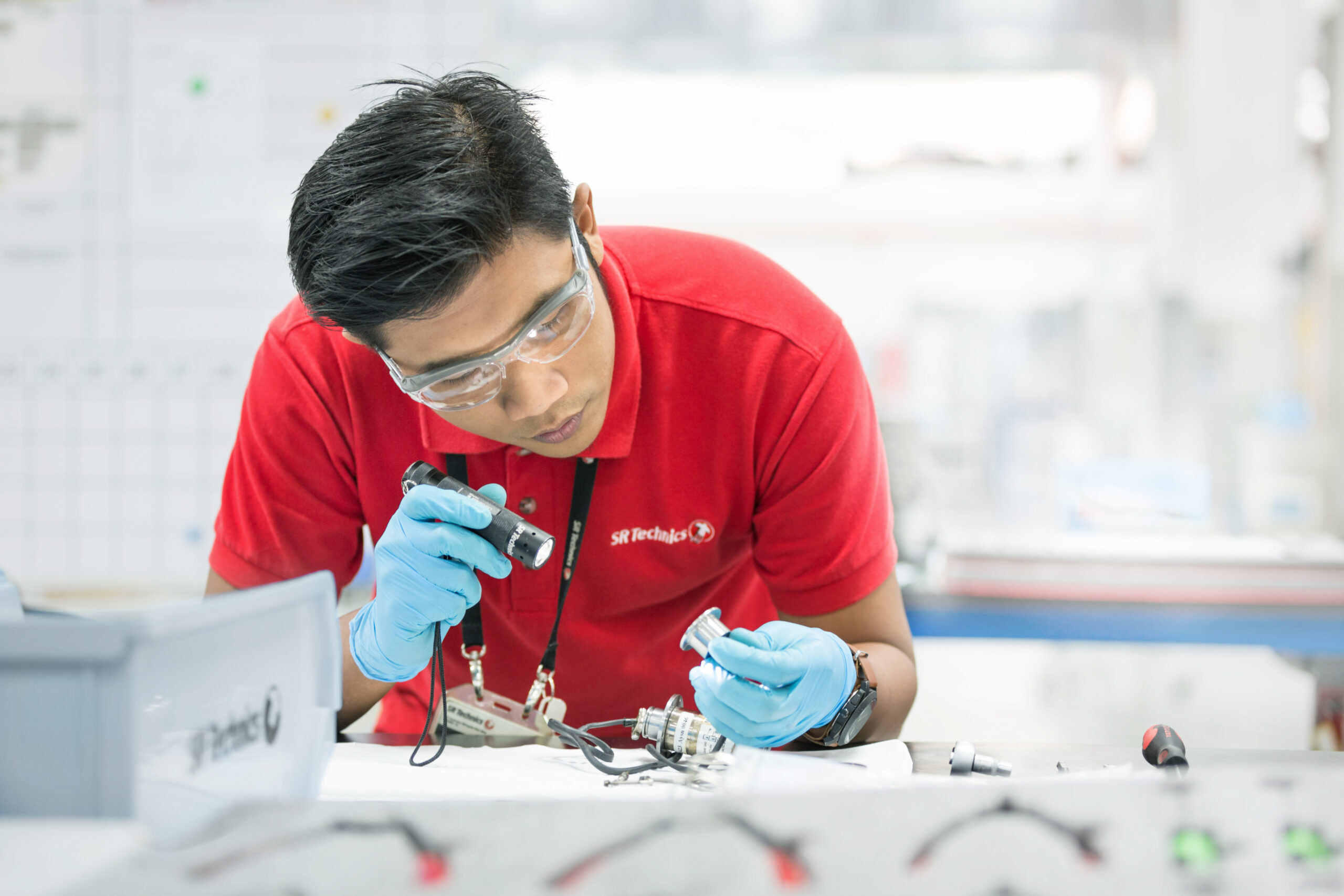 FOR IMMEDIATE RELEASE
August 2, 2021 – Kuala Lumpur, Malaysia – SR Technics Malaysia Sdn. Bhd. selects Ultramain Systems to provide state-of-the-art ULTRAMAIN MRO paperless software and related implementation services. The ULTRAMAIN v9 Unity MRO suite will be used by SR Technics to perform paperless maintenance execution across their seven component overhaul lines. Once implemented, SR Technics Malaysia will use ULTRAMAIN Mobile MechanicTM to digitally sign electronic task cards thereby eliminating costs associated with printing, scanning, and archiving paper-based work instructions. ULTRAMAIN's built-in dashboards and analytics will allow SR Technics to gain real-time visibility of the Component Repair processes allowing them to quickly identify work stoppages and bottlenecks leading to shorter turn times and increased efficiency. ULTRAMAIN will be used for all aspects of the component repair lifecycle including Quoting, Contracts, Supply Chain, Maintenance Execution, Billing, and Quality Assurance.
"Paperless processes enable our employees to dedicate their time, skills, and energy to more productive and value-added tasks. It goes hand-in-hand with SR Technics digitalization initiatives deeply incorporated into our new focused company strategy. I am confident we will achieve higher efficiency and increase productivity and job satisfaction while being more sustainable and able to service our customers better and faster with the new MRO software in place," commented Jean-Marc Lenz, SR Technics' CEO.
"SR Technics has an outstanding reputation, and we are grateful that they have placed their trust in Ultramain Systems to help them with their digital transformation efforts," said Mark McCausland, CEO for Ultramain Systems. "SR Technics will become the first component MRO in Malaysia to become fully paperless. We're honored that we can be a part of this historic achievement and welcome SR Technics into the family of elite paperless customers."
About SR Technics 
The SR Technics Group is a world-leading MRO service provider in the civil aviation industry headquartered in Zurich, Switzerland. Working with an extensive network of partners and business development offices in Europe, America, Asia, and the Middle East we offer comprehensive, fully customized solutions for the Maintenance, Repair & Overhaul of aircraft engines, airframe, and components including impeccable technical support to over 500 customers worldwide. To start your MRO journey, visit www.srtechnics.com.
About Ultramain Systems
Serving aviation industries worldwide for more than 35 Years, Ultramain Systems is dedicated providing our customers worldwide with SIMPLE MOBILE PAPERLESS Aviation Maintenance software products and professional services. ULTRAMAIN M&E / MRO software offers comprehensive functionality, innovative features, and has been approved by more aviation regulatory authorities as the paperless maintenance system of record, than any other maintenance/integrated logistics software. Ultramain Systems & Ultramain International maintain offices in the USA, Ireland, Hong Kong, India and Singapore. For more information about ULTRAMAIN®, please visit www.ultramain.com, send an inquiry to sales@ultramain.com, or call 1.505.828.9000.
# # #
Learn more about ULTRAMAIN MRO paperless software here.