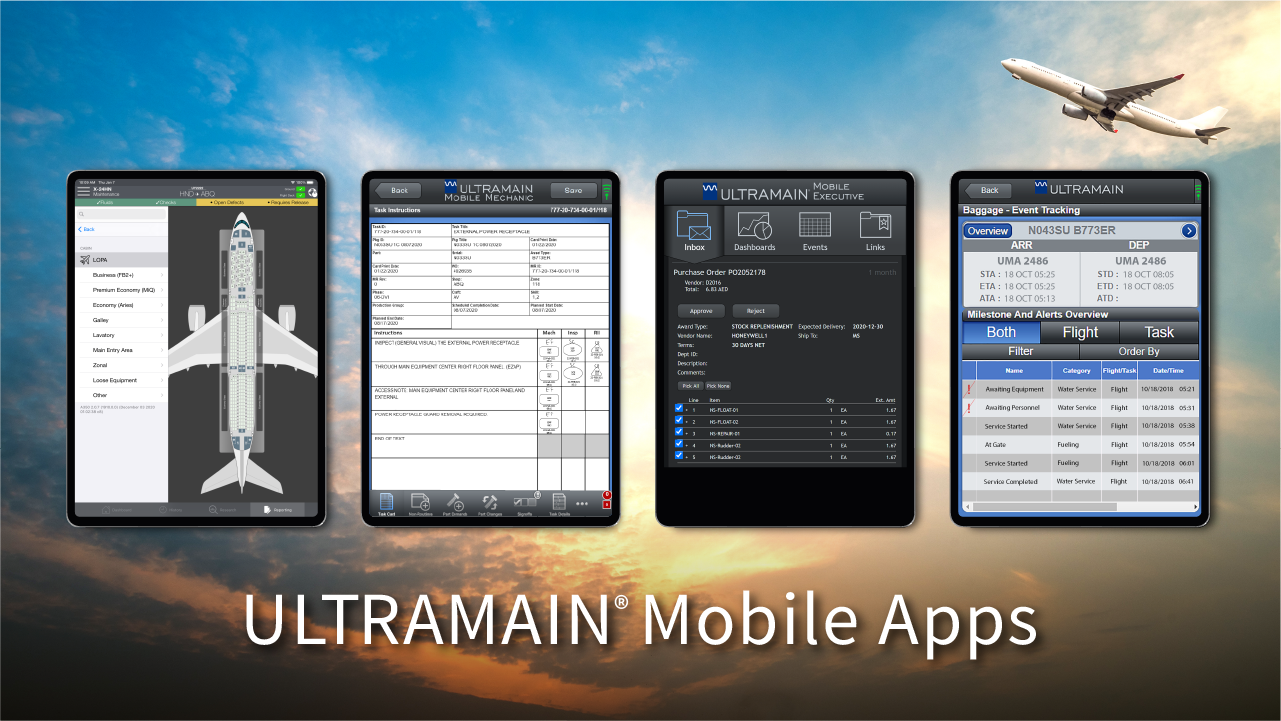 For over a decade, Ultramain Systems has been developing and implementing SIMPLE MOBILE PAPERLESSTM  applications to help our customers simplify the data collection process. Since the inception of our first mobile application, we have been working on enhancements which meet and exceed airline and MRO industry demand. Today, Ultramain Mobile Apps, including Mobile Mechanic™, Mobile Inventory™, Mobile Executive™, GATe™ (Ground Activity Tracker), and ULTRAMAIN ELB™ are mature, proven, and reliable.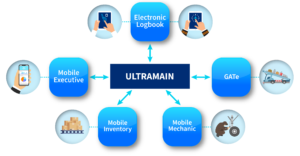 Our mobile software applications fully integrate maintenance (line, base, engine, shop) with materials, labor, documentation, ELB and procurement.   Our paperless solutions enable real-time capabilities, including digital tasks cards, and electronic signature, providing mechanics and engineers with the critical data they need instantly.
ULTRAMAIN products are easy-to-use, run on iOS, Windows or Android devices, and can be licensed separately as required to meet specific organizational needs and can integrate with your existing M&E/ MRO system.  
At Ultramain, we have industry knowledge and experience to help our customers to reach maximum cost savings and operational efficiencies. For over 6 years ALL new customer implementations have been paperless. If you're looking to fast track your digitization process, we can help. Contact us today!